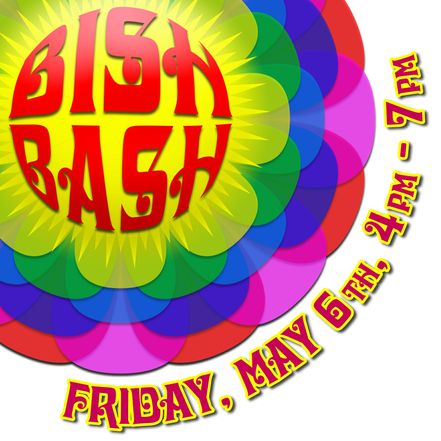 At last the BISH BASH is here! There was a moment when we thought it was going to very reminisce of Glastonbury - with people tromping through the mud and getting very messy indeed! But, it looks like the weather is going to be good to us this time around.
There are too many people to thank personally but the PTSA are increasingly grateful to the whole school community for the support, help and encouragement that you give us. We would however like to express our gratitude to the following:
ALL the Class Reps, all volunteer parents, the Performing Arts Department, the SLT, the PE Department, the members of staff who have volunteered their time to help out from selling tickets to helping on the stalls, the students both from the choirs and those that auditioned to take part, the Cheerleaders (Laura Bettner, Neriya Cassim, Willemijn Cooper. Molly Hutchinson. Zara Kellagher, Erin Ogolo, Alina Sarsenova, Sophia Vieira, Emily Aitken, Mia Radwanski and Beth Aitken who supports the cheerleaders), Mr Dillon Wolfe (your MC) and of course the teachers and parent performing in our very own band (keep your ears open for the announcement of the winner of the Name The Band Competition).
There is no entrance fee and all activities and entertainment stalls are free. There will however be a charge for refreshments as follows:
Popcorn - 1 Ticket

Candy Floss - 1 Ticket

All Cans / Juice Drinks - 1 Ticket

Ice Pops - 2 for 1 Ticket

Hot Dog - 2 Tickets

Pizza Slice - 2 Tickets

Mocktails - 2 Tickets

Crisps - 2 Tickets

Ice Cream - 2 Tickets
Tickets are $1 each.
Don't forget to bring your chairs and/or blankets to relax on in front of the main stage. Although food will be available you are more than welcome to bring a picnic.
A running order of performances will be available on the side of the stage. Currently we are planning to open with the Jazz Band followed by:
The Cheerleaders

The Tempos choir (red shirts)

The Half notes choir (blue shirts)

The Accents choir (white shirts)

The student rock band

Shake Your Tail Feather with the Jazz Band
The Staff Band will be the final performance starting from around 6:30pm.
The above acts will be interspersed by performances by different soloists.
We really hope you enjoy this event and if you have any feedback at all please do contact us.