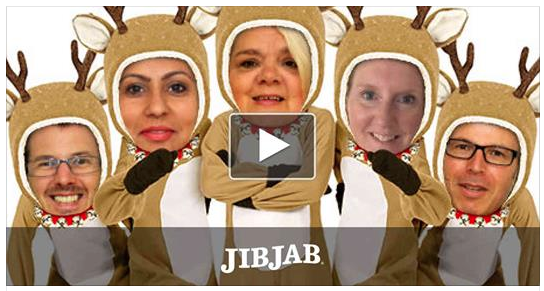 Dear BISH Community,
I cannot believe we're getting ready for the Winter Break already. In some ways this term has flown by, I absolutely feel, as a PTSA, we have accomplished an awful lot. I am very grateful to the wonderful PTSA team and all that they do. We have worked incredibly hard to try and get this academic year off to a good start. As a new committee, we hit the ground running at the beginning of September and haven't yet stopped; we do it because we want to enhance the school community, provide some fun along the way and perhaps most importantly, we want everyone arriving at the school to feel welcome.
As a PTSA we truly cannot function without the rest of the BISH community's support, encouragement and feedback and I cannot stress enough how valuable all your support has been over this term. I have to give a massive thank you to all the class reps. We had a rough start trying to appoint and get the contact details right for all of you, but in true BISH form, everyone came together and I am very proud to say every year group and class is covered. The class reps play such an important role in the day to day organisation of not only PTSA events but also working and communicating with their own individual teachers/tutors, please know your hard work and consistency is very much appreciated. We value your comments and advice and promise to try, wherever possible, to act and follow through on everything. I cannot let this letter go out without a special mention to the Winter Fayre. The feedback has been very positive indeed and we intend to build on this for future years. Please look out for the Winter Fayre's survey arriving via email soon- please fill it in and have your say on how we develop future events. It was so great to see everyone come together and make the event so successful.
There is a tendency in letters like this to list everyone but inevitably I would be at risk of missing someone off the list - so from coffee makers, sandwich cutters, tombola receivers, cleaners to handbook authors, please accept our heartfelt thanks - we need you and appreciate you all.
As ever with all our events the plan is not to make money but inevitably we do. This money in turn gets put back into the community via certain events and or purchases. This term to date we have hosted/helped at:
New Families Day
Prepared and served bacon rolls to the teachers at the beginning of the term.
Three Dropoffee's at the start of this term.
Two Class Reps coffee's
One Class Rep question and answer session.
Four PTSA Committee meetings - with many many more planning meetings on the side.
Implemented and collaborated with the school to present the 'Mini Lecture Series'
The Principal's Quiz and Curry night.
The Winter Fayre.
Staff Appreciation event (Dec. 15th)
Please look out for ALL our upcoming events in the new year and think about how you may want to participate - just a little teaser, any parents who are musicians and wannabe rock stars, you may get a chance at fame, keep an eye out for more details.
Along with all of the above we also contributed via our first funding round of this academic year to purchasing the following:
Soccer balls, cones etc for ALL year groups for use at break times.
Play equipment for Key Stage 2 for use at break times
Bean Bags for the LRC
The Primary Garden Club have received a grant for helping them set up/sustain their primary garden.
Yoga equipment for the IB years
As a PTSA we are very keen to get the students involved wherever possible and to let them have a voice within the PTSA. With this in mind we have set up a 'Seed Grant' - any of the students may apply to this fund to set up a 'charity project' of their own. So far we have awarded to:
The Charity Committee, run by years 12 and 13.
Year 13 Business students who ran their own 'business stalls' at the Winter Fayre, their start up costs were decreased due to not having to pay for their stalls.
We are keen to receive more of these requests so please keep your ideas coming in. The funding rounds are (funds permitting) accessible through our website. Anyone in the BISH Community can apply - parents, teachers and students. If you do not have a project you would like to put a bid in for, then please, when the projects are announced, on line, take the time to vote for the ones you like and value the most. Honestly, every vote counts!
I would like to close by saying that I feel very privileged to be a part of this community and that the support from the BISH SLT has been outstanding, it truly does feel like a collaboration and that we are all on the same page and moving forward. Please do keep on supporting us and feel free to come along to any of our committee meetings, dates are available on our website and Facebook, believe it or not sometimes they can be fun and it is a great way to have your say and see what we are up to. As I think we stated at the very start of this academic year we want to run the PTSA with absolute transparency and clarity so if you have any questions at all please do contact us. We will do our best to help.
All that is left to say is have a lovely Winter Break, safe travels to those going away, and we look forward to welcoming you back in the New Year.
With Kind Regards,
Christine MacLeod
BISH PTSA Chair