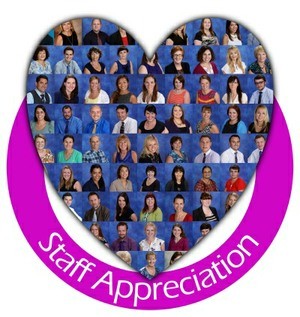 We love our teachers and all the staff that support them in the great job they do educating our children at the British International School of Houston. So, a few times a year we let them all know how much they are appreciated by giving them some small treats such as Christmas selection boxes, Easter eggs and catered lunches.
To do this, we ask for voluntary contributions from each family of $6 per child. Please click here to say thank you and make a contribution.
If you would like help arrange staff appreciation events this year then please click here to register as a staff appreciation FunRaiser.
The Staff appreciation fund is administered by the BISHPTSA on behalf of all BISH students and parents/guardians of BISH students. All funds made to the staff appreciation fund go towards gifts and events for the BISH staff and any shortfall in funding is made up from other BISH PTSA funds.