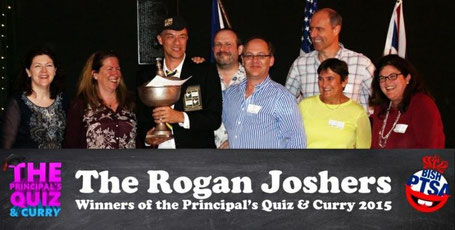 Congratulations to the winners of the BISH Curry and Quiz 2015, The Rogan Joshers, and thanks to everyone that helped make the evening such a great success, without you it just wouldn't have been possible.
Thanks also to everyone that purchased tickets and attended the Curry and Quiz on Saturday evening. We hope you had as much fun being contestants as we had arranging everything. Through the purchase of raffle, you managed to raise over $800 that will go towards purchasing educational goods to fill suitcases that year 12 students will take with them to Tanzania as part of the Global Classroom Tanzania Expedition 2016. Well done!!!
An extra big thank you goes to all the staff that got involved with setting the questions and/or donned a gown and kept the contestants in order throughout the evening.
For those interested, the final scores are below.