Although the PTSA does not set out to raise moneys through the community FunRasising events it stages, we do raise limited funds that we try and give back to the community within the same academic year that they were raised. If you have a project that you wish the PTSA to fund, in full or partially, then please submit an application for funding.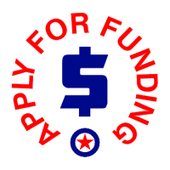 This year, we are also making funds available to students that would like seed money to get a project off the ground. So, if you have something in mind, please do submit an application.
Applications must be received by the end of Friday the 23rd of October to be included in the current funding round.